Katrin Kravc designs speak vulnerability and strength, with the balance within each women's beauty and individuality of contradiction, modernity, and luxury. Every piece has a feel for materials detail, creativity, and craftsmanship.
Katrin help women feel good and to celebrate themselves
Katrin Kravc is the founder and designer of Katrin Kravc Collection. She has her own creative platform, apparel and accessories design studio and boutique based in Prague, Czech Republic.
Born in Kazakhstan, Katrin's love of fashion started at a very young age. She became an independent designer who had an early interest in fashion creation when she was observing the transformative impact that clothing had on women. Self-motivated and determined to build her own fashion brand, she continued to explore the fashion industry from interacting in different cultural and social latitudes to navigating through different techniques, styles, textures and fabrics, all to transpire these experiences into her own fashion development. From there she grew to cultivate a very deep connection with her identity and found a unique voice which she represents in every one of her fashion creations today.
Katrin Kravc doesn't just create clothes for women to wear in quality fabrics and great fits, but importantly for them to feel however they want to feel.
Katrin's designs and projects share an essential feminine element allowing the woman to reflect on the value of herself and her rights to express and enjoy fashion.
With an already impressive CV under her stylish belt and dedicated followers among many fashion influencers, it is evident that Katrin is about to take the fashion industry by storm.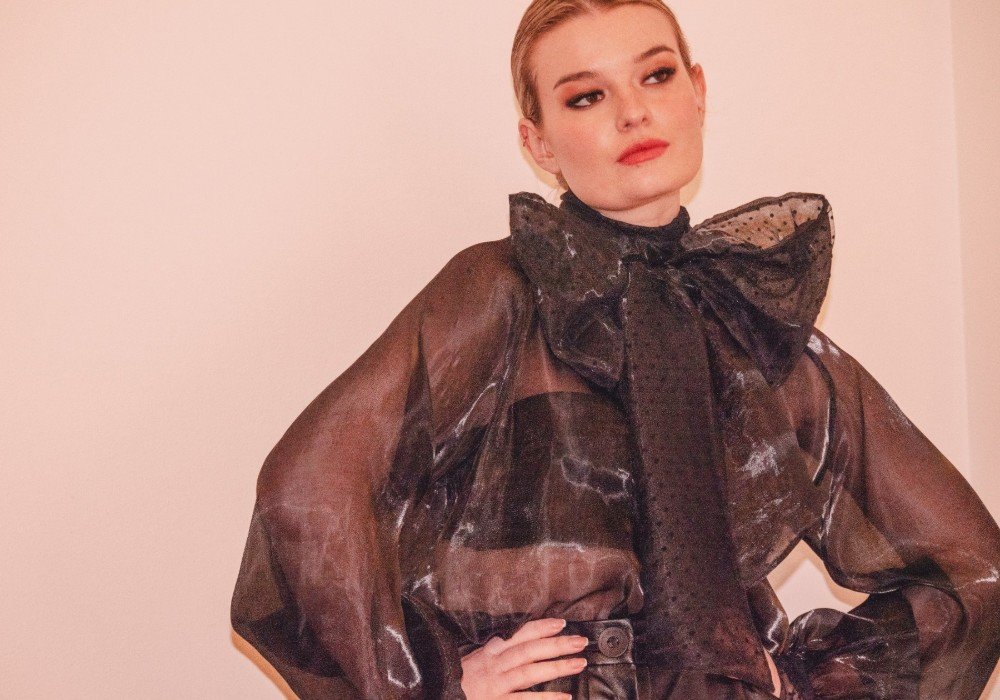 While not working on her collection, Katrin is also a fashion mentor in our costume and wardrobe department for our production projects and independent shoots. – More on that soon!