Get life inspo from the one and only MISS GLOBAL 2018 II VICE-MISS
Tamila gives her most inspiring interview yet!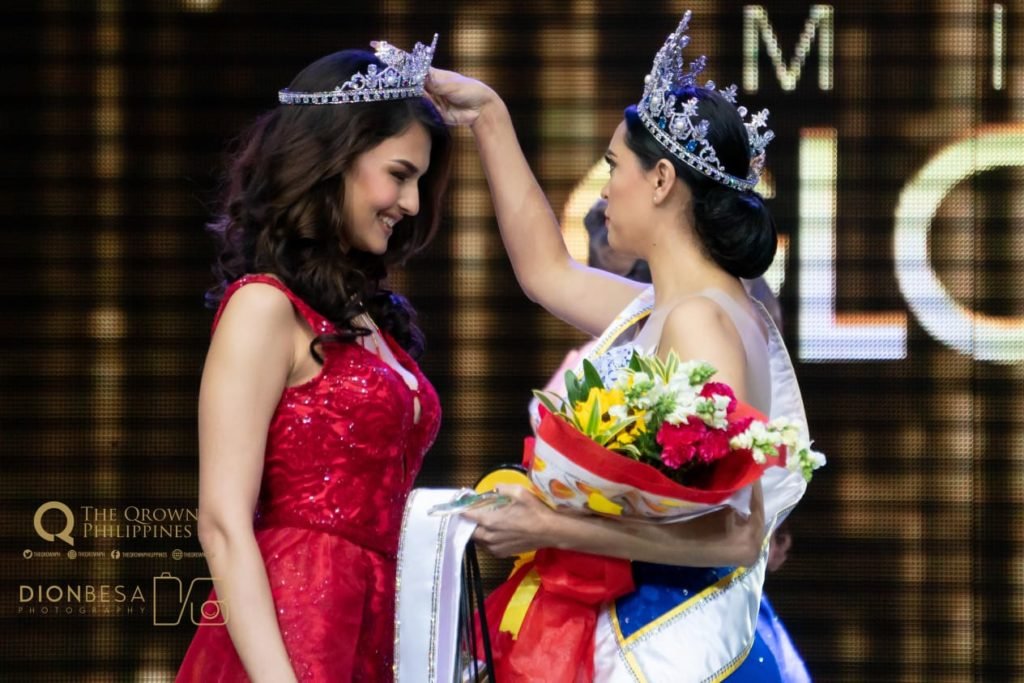 Q&A with Influencer Creation and Tamila Sparrow also known as Tamila Khodjaeva, Miss Global 2018 II VICE-MISS
Tell us a little bit about yourself.

I was born in Uzbekistan – a country in Central Asia which borders with Kazakhstan on the north. The country itself used to be a member of USSR but is also known for one of the most ancient and beautiful cities on East – Samarkand and Bukhara. I lived in this country all of my life and completed my bachelor's degree in the field of management in water resources. Then, in September 2013 I moved to Czech Republic as I dreamt, by enrolling to University of Finance and Administration and graduated with a title of Master in Marketing communications. Though, being a creative person I always loved different performing arts, so nowadays I work as an event host (master of ceremonies) and do modeling mainly. Besides that I also act in amateur theatre in Prague "Moon and Suspense" (in the name of a novel "Moon and sixpence").
—-
What is Miss Global Organization?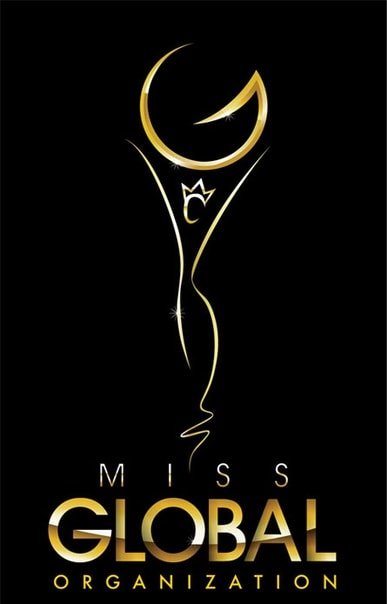 Miss Global is a global beauty pageant organization that holds prestigious competition embracing the women from all over the world. Their aim is to encourage contestants to express their individuality and unite the diversity of women from all aspects.
Their motto:
"Empowering Women, Embracing Cultures, and Embodying the Beauty Within"


Miss Global Organization
So how was your experience like and what did you learn from that experience?

I consider myself to be a feminine woman, that lead to an answer why I've always wanted to join an international beauty pageant, but used to have lack of information and possibilities, since there's no national selection of the world contests. I even would like to represent Czech Republic, but in most of the cases you have to be a citizen and sometimes be even an ethnic Czech. Then once I saw Miss Global call, I said to myself – why not to try? I guess there's no need to describe how shocked I was, when I was finally selected among other contestants and became a representative of Uzbekistan. That's how my journey started. On the other hand I was in panic – less than for two months I had to run sponsor and media campaign, prepare all the necessary attires, flight itinerary and other admission stuff. Sometimes I thought I wouldn't make it, but people who were not only my partners but soulmates never let me give up, which I'm so thankful for. I, we, made a huge effort and that's was only 20% of success. Yes, I can say this was my first pageant and I learned a lot about "pageantry" few time before the contest. But did I start to prepare just after application was submitted ? Was it only about dresses and body? No. I think I have been preparing for it all of my life. Passing through mental and psychological pressure, limitations and restrictions I finally came to life where I can be myself, where I can do what I like, where I can show than I'm more than someone could think of me. So, Miss Global was some sort of the jump point. I was told by many people from organization that I was so confident and had a lot of potential, somehow I believed they were sincere especially when I saw how supportive and caring they were. Nevertheless popular mass opinion about competitive environment in pageant industry, all of them and especially Miss Global are aimed at building a sisterhood. A peace where you can join other beautiful women and share your story, to be heard and maybe become a perfect role model. You're not just shining on the stage. That's what shown, but 50% of your success or even more depends on the overall performance within the whole competition. In my case it was being held during 2 weeks. I won some places in special awards but still it wasn't enough for me. On the day of the Grand Final in Manila I even wasn't nervous. I took it as the show and I loved showing myself and my skills. However last minutes before the final announcement, when I was standing on the stage and the MGO already awarded 4th and 3rd runner-up (5th and 4th place correspondingly) I think I almost lost my mind. I was extremely happy to hear that 2nd runner-up title was given to Uzbekistan. To me.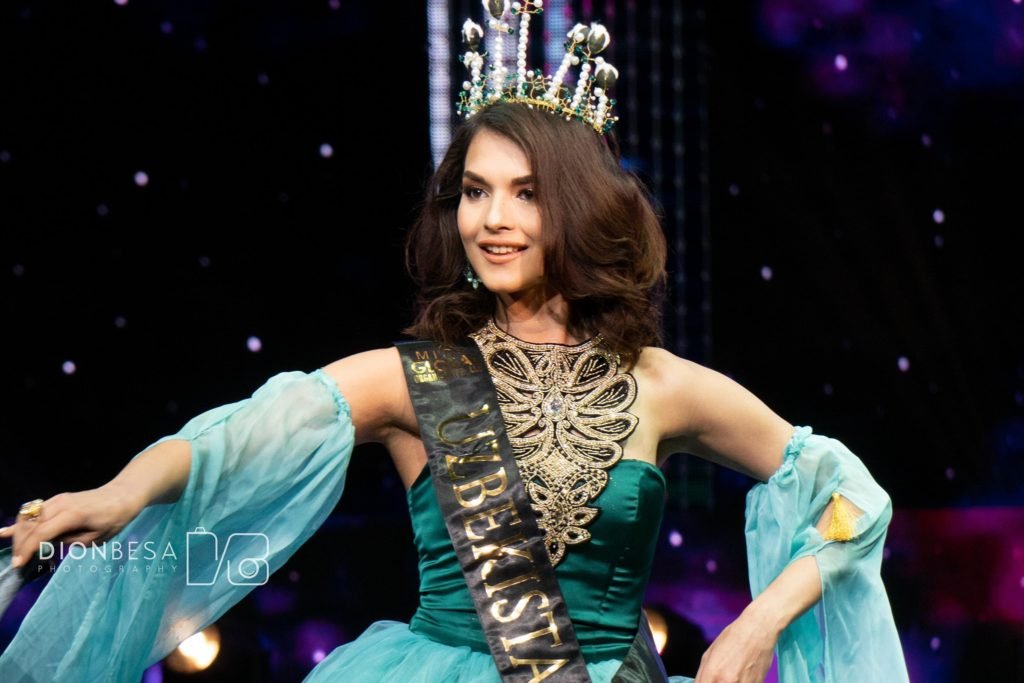 What is your plan and vision for your future?
Sometimes I have a lot of my mind and a lot of things that I cannot even say what I actually want to do. What I am certainly sure about is that i'm not going to stop. I already see how title actually empowered me, and this is just a tiny change for such a short time. I'm going to use it as a platform for expanding my modelling career what is really important to me. Besides I believe I can influence my listeners as a public speaker within different appearances which is also my personal mental goal – to share values and experience I earned. I also plan to visit one school in Prague and travel abroad as a titleholder for some projects, which also includes our royal court charity project. For now let me keep the details in secret, but to stay updated you can follow my social pages.
What is your advice for young women who are experiencing or considering to walk similar paths like you?

Control your mind set. You can live wherever in the world and own whatever is possible. But you're only happy when you start to see the beauty and good part. If you start to pick and focus on positive things you'll be surprised how world reacts. It sets up your inner harmony. This is the state of mind when you can move further and reach new heights, when there's nothing what can stop you. This also includes an advice to less complain, less give up and less fear of changes. Remember – I also was a girl who never believed in herself. I'll always be ready to inspire, but what is more important – to be inspired by you. This is a part of empowering women too.

Great Advice Tamila!
Check out her latest projects and follow her on Instagram! https://www.instagram.com/tamila_sparrow/